Quick overview of new features, functionalities and fixes in Funnelytics 2.0
Search bar for sources
We added a search bar for the Traffic tab in the Step Explorer. This will help you better sort through your enormous list of UTMs to find the one you care about.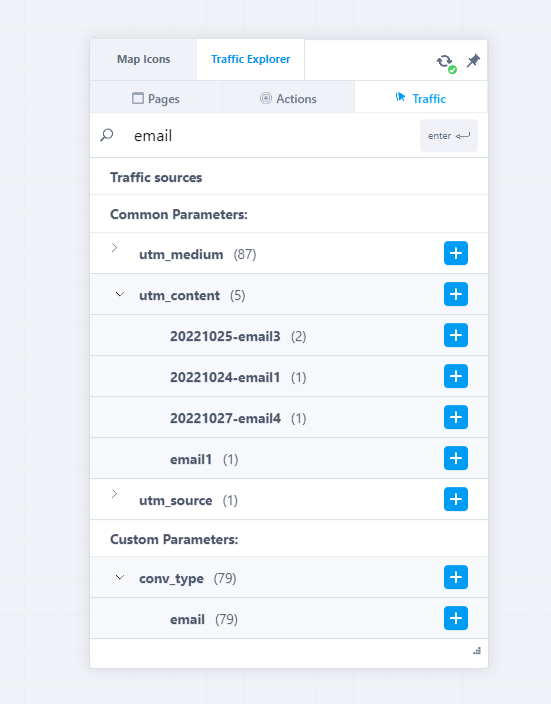 🐞 Bug Fixes
Fixed a bug where negative logical operators were returning incorrect results when more than one value was selected
Fixed a bug where "Previous Actions" in the Traffic Explorer was showing data from the "All Previous Actions" tab
Fixed a bug where the undo functionality was not working as expected when repositioning the report
Fixed a bug where adding slides to the report was moving the content in the other slides
Fixed a bug where the People filter list and People widget displayed no results
Removed the limit of 20 values in the Source attribute explorer parameters list
Something missing?
if something is missing in the documentation or if you found some part confusing, please reach out to support team, with your suggestions for improvement.
We love hearing from you!